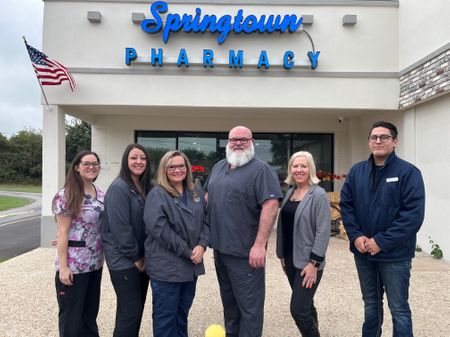 Left to Right: Heather Carroll, Angelica Padilla, Lisa Garrett, Kevin Carter, Michele Royal-Vorce, and Jared Padilla
Springtown Pharmacy has been serving the community of Springtown since 1977. Being a community staple, we've proudly taken on the role of improving Springtown's health care by providing fast and personalized service. We strive to make every experience you have with us a great one. At our pharmacy, your family is our family. Our friendly staff is dedicated to ensuring that you receive expert care on every visit. Stop by today and let Springtown Pharmacy become part of your family.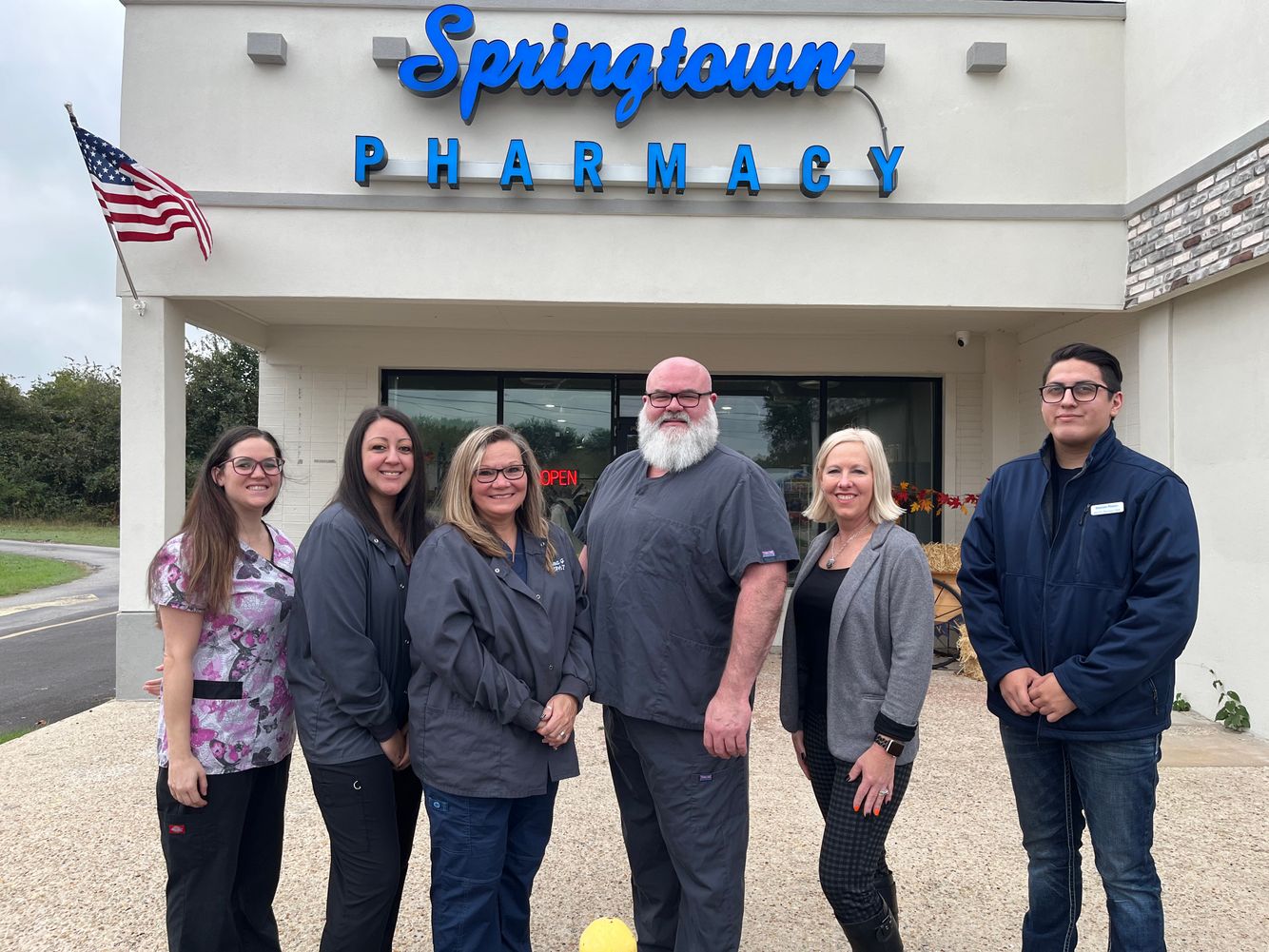 Kevin Carter, Rph Pharmacy Manager
Kevin graduated from the University of Louisiana-Monroe. He has been a pharmacist since 1995, and now all together has 25+ years of Pharmacy and customer service experience. He hails from Winnfield, La. but now calls Texas home. He has 3 boys and a cat named Fuzzy Slippers. He enjoys gardening, grilling, and playing guitar. LSU TIGER football is his favorite team. GEAUXX TIGAS!!
Angelica Padilla
Angelica has been a pharmacy technician since 2011. She has attended University of North Texas in Denton, TX (Go mean greens!) and currently lives with her two children and her husband in Weatherford, TX. She enjoys spending time with her loved ones.
Lisa Garrett
Lisa has been a pharmacy technician since 2/2021. She has been with Springtown Pharmacy since 1984 when her dad Al Garrett owned the pharmacy. She enjoys reading, shopping, and her 3 fur babies Tex, Bell, and Tyson.
Heather Carroll
Heather has been a pharmacy tech since 2014. She is an avid Dallas Stars Fan!! She has 3 kiddos and a husband. She also loves to craft.
Jared Padilla
Jared is the younger brother of Angelica and has been a very valuable jack of all trades in the pharmacy. If it needs to be done, Jared can do it. He is a down home boy from Bridgeport and loves spending time with his horses.
Monika Szczepanik
Monika is a first generation Polish-American. She is graduating from Texas Wesleyan University with a Bachelor's in Biology and Chemistry in 2023. She loves animals and enjoys the rodeo. She loves working with patients and is known to always have a big smile on her face!